Visiting Scholars
Visiting Scholars
---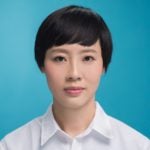 Yan Zhuang, Ph.D.
Building D, Room 103
yz812@georgetown.edu
Research Interests: Longitudinal Data, Missing Data
Dr. Yan Zhuang is an Associate Professor in the Department of Biostatistics, Southern Medical University in Guangzhou, China. Dr. Zhuang was awarded a National Natural Science Fund, administered by the Natural Science Foundation of China (NSFC). She recently published an article, in collaboration with Dr. Ming Tan, in the Journal of Statistical Methods in Medical Research. Dr. Zhuang will visit with our department for 2 years until the end of September 2021.