George Luta, Ph.D. receives 2016 GUMC Research Recognition Award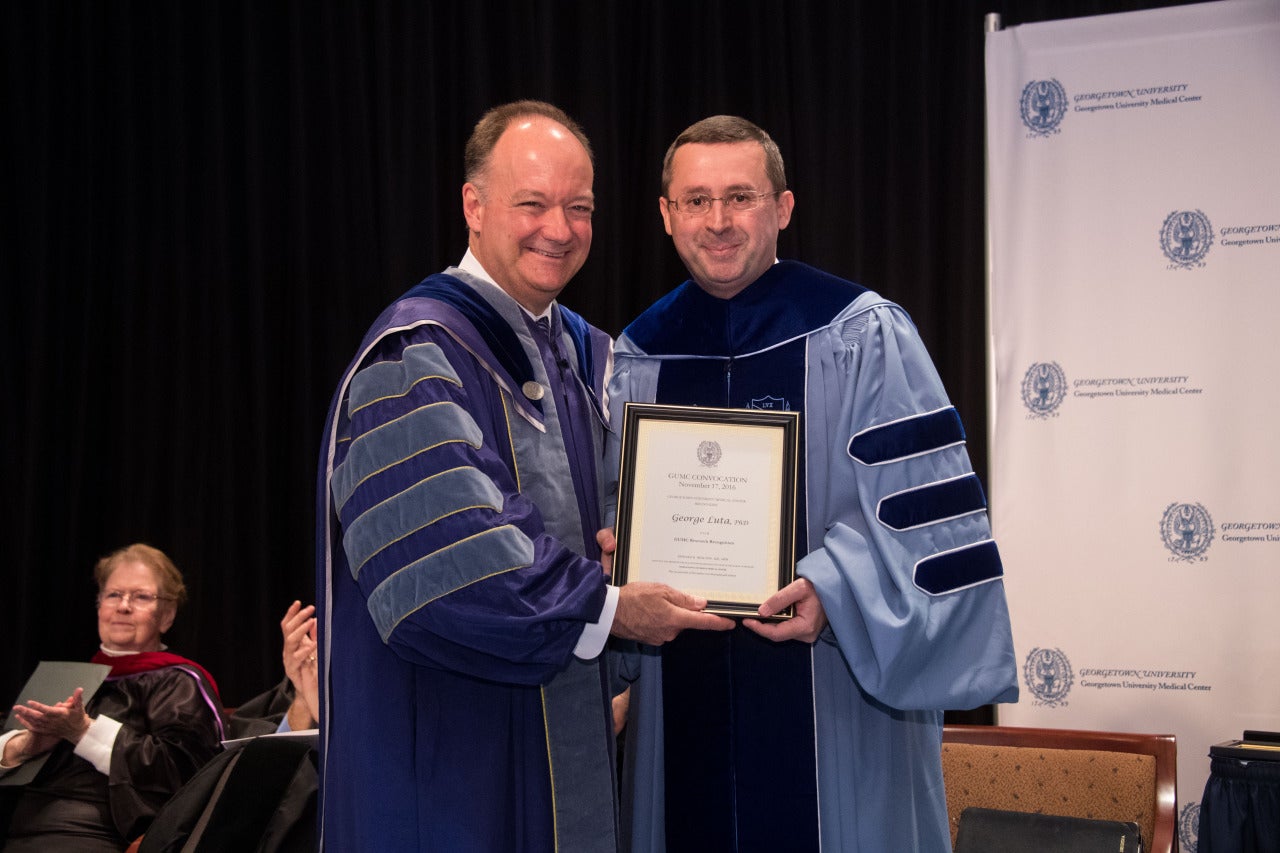 Posted in DBBB Stories News | Tagged 2016, faculty honors, faculty news
(November 18, 2016) – The Georgetown University Medical Center (GUMC) held it's 9th Annual GUMC Convocation.  Each year, Georgetown University Medical Center recognizes faculty members and students for their outstanding achievements in research, education and service.
This year, George Luta, Ph.D. was the recipient of the GUMC Research Recognition Award.  Georgetown University President John J. DeGioia presented the award to Dr. Luta at the Convocation ceremony.
Dr. Luta is the first faculty member from the Department of Biostatistics to receive this honor.  We congratulate him for being recognized for his outstanding research.