Ming Tan, Ph.D. visits Beijing Institute of Technology Zhuhai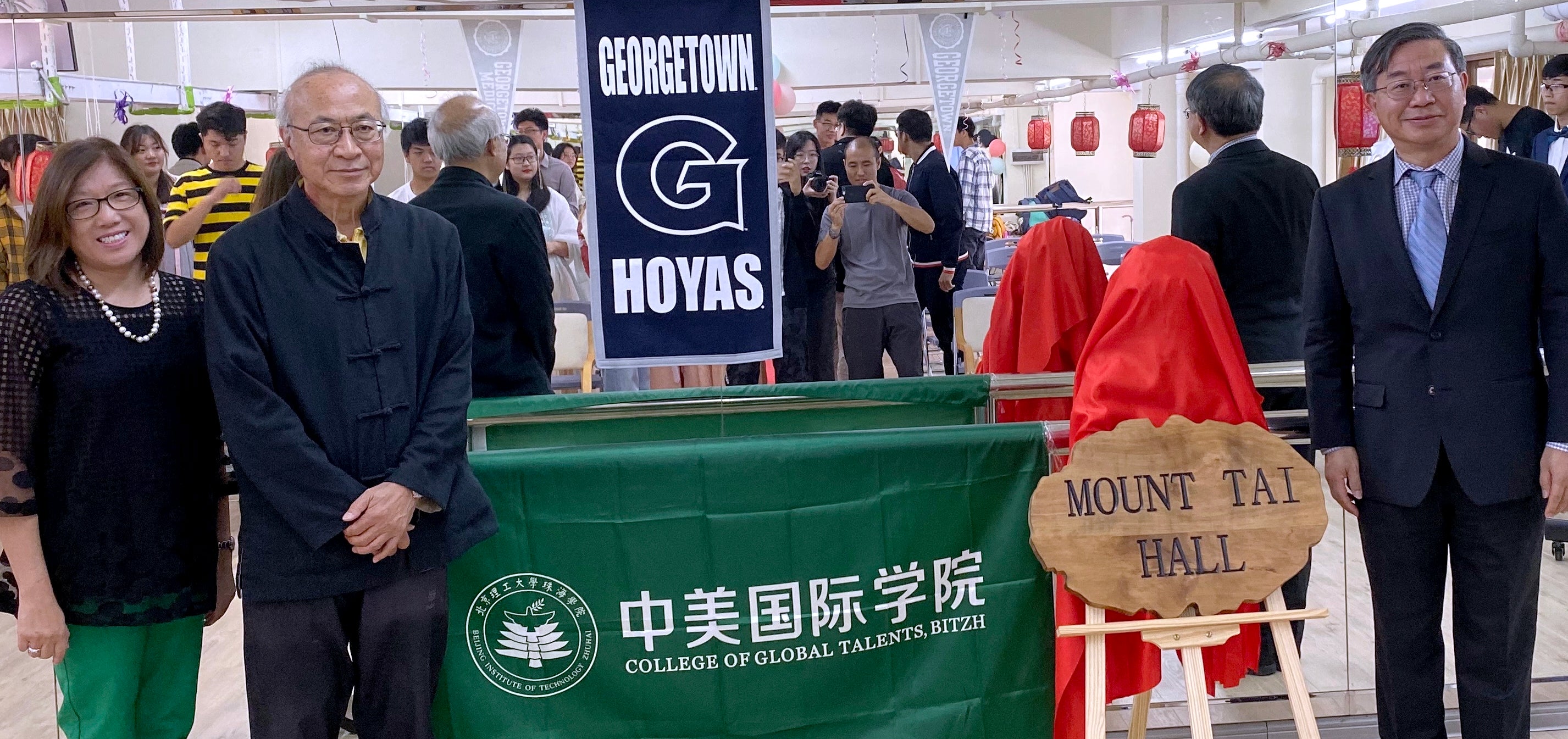 Posted in DBBB Stories News | Tagged 2019, faculty news
(November 13, 2019) – In October, Ming Tan, Ph.D. visited the Beijing Institute of Technology Zhuhai (BITZH), College of Global Talents (CGT) in Zhuhai, China.
Dr. Tan attended the initial opening of one of the Halls of Culture, Mount Tai Hall, that is being developed at the college. Georgetown University banners were featured at the ceremony.
BITZH CGT is one of the international universities who collaborates with Georgetown University's Biomedical Graduate Education (BGE) academic programs.