Yuying Luo, (Biostatistics, MS 2015)
Posted in Student Spotlight Student Stories | Tagged alumni, MS, students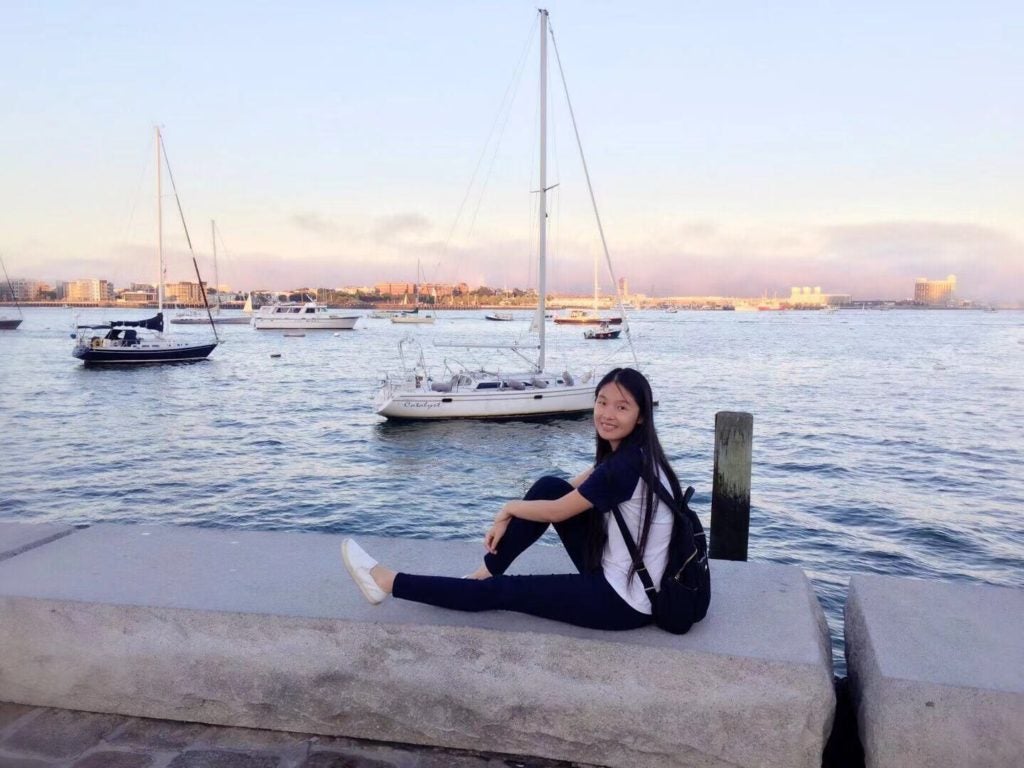 Yuying (Anova) Luo graduated from Georgetown University with an MSc in Biostatistics in December of 2015 and earned her BSc in Statistics from UIC (Beijing Normal University-Hong Kong Baptist University United International College) in June 2014. She worked as a Biostatistician from 2015 to 2017 in Georgetown University's Lombardi Comprehensive Cancer Center researching on the relationship between smoking and public health. Since 2017, she works as a Programmer in LLX Solutions, LLC in Guangzhou, China where she provides data services to pharmaceutical companies.
How did you get interested in studying Biostatistics? What was your background before Georgetown University?
During my undergraduate study of statistics, I worked on several projects about public health [where I learned about getting] conclusions [from statistical analysis]. In my third year of undergraduate study, Professor Ming Tan…gave a very impressive talk about clinical trials at my college. That was the first time I [learned about]…how a new drug is developed. [I wanted to study Biostatistics because] I care about [public health and clinical trials and want to]…apply my statistics to help in this industry.
What did you love most about the MS program?
I love the home-like atmosphere in our program especially [with both professors and staff inside the Department's Office at] Suite 180 of Building D. In that office, [I have great memories from when] I talked about the origin of my name "Anova", and the origin of the test ANOVA with Dr. Edmund Gehan; I watched a soccer game with Dr. Valeriy Korostyshevskiy; I listened to Minnie An, Dr. Kepher Makambi and Veronica Chiu share stories about my previous and senior [classmates]; I ate cupcakes made by Dr. Anca Dragomir, and tried chocolates and drinks brought in by other professors and students returning from vacation, and etc. Even [years] after my graduation, I still come back to our department and feel at home to chat with my "family".
What was challenging about the program?
The most challenging thing for me was [working on] my research practicum project… [where my research topic was] about genetic data. When I chose this topic, I simply thought I am extremely interested in it, however I knew nothing about it. With no background of genetic knowledge, I did have a hard time to understand data, even all kinds of new terminologies. Thanks to the patience of my research supervisor, Dr. Xiaogang Zhong, [and through hard work] I successfully finished it.
Please describe your current work and job responsibilities.
Since 2017, I work as a SAS Programmer in a CRO (Contract Research Organization) called LLX Solutions, headquartered in Waltham, MA. After working in Waltham for one year, I moved back to China to work at my company's branch in Guangzhou in 2018. Currently I am leading a team in Guangzhou to provide data services for US pharmaceutical companies on clinical trials. Besides the technical part, I am also responsible for the management part [of leading a team], which is a new challenge for me.
How does what you learned in our MS program help in your current work?
SAS skills is the most important in my current job [which is necessary] to standardize data per industry requirement and create safety and efficacy reports. I first developed my SAS skills in the BIST course of Introduction to Statistical Software. Afterwards I used my winter break to study more advanced materials and practice by myself. During all my Student Research Assistant (SRA) experiences, I was required to use SAS to perform data analysis for my supervisor. All of these experiences [and my SAS skills] helps a lot in my current job.
What advice would you give to current and prospective students?

First advice is to prepare your work résumé as soon as you start our Biostatistics program. Then start to apply for an internship as soon as possible, even though you do not have a degree or any working experiences yet. Per my experiences, two to three months after I started my first job, [many] recruiters started to contact me. My understanding is that it generally takes some time for my résumé to be (more) seen [by] the job market online. Meanwhile, the earlier you read job descriptions online, the more you know about industry requirements. Moreover, you can change your résumé and see how the job market responds to you when there is not so much pressure. After all, it is still early for you to find a job!
Second advice is to enjoy the life in Georgetown. As a foreign student, it [was] an amazing experience to meet different people and enjoy different things (food or sports, etc.).
What do you love about Georgetown University and DC?
The most impressive point about Georgetown University and DC is the diversity. People there have different backgrounds [and cultures], different hobbies, different favorite foods and travel experiences to share, different holidays to celebrate, and different opinions on the same issues. With so many differences, [my experience was that people]…fully respect each other. In this kind of environment, nothing is unique, while everything is unique. I think this is not only part of Georgetown culture, but also part of US culture, which is always appealing to me.
What is your favorite hobby?
Planting little plants and raising little animals. Currently I have three lovely hamsters.
Where would you love to travel to?
I would love to go to the western USA. What a pity that I have not traveled to California during my four years in the US!
Updated December 2018